Last autumn Andy Miah an I hatched a crack pot plan to write a popular science book in a weekend.
With the help of authors Chris Arridge, Wendy Sadler, Giuliana Mazzoni, Benjamin Burke, Juliette McGregor, Charlotte Stephenson, Kevin Pimbblet and Akshat Rathi along with illustrators Ian Morris, Heather Holst and Liz Bryan, plus The Conversation editors Miriam Frankel and Stephen Harris we did it!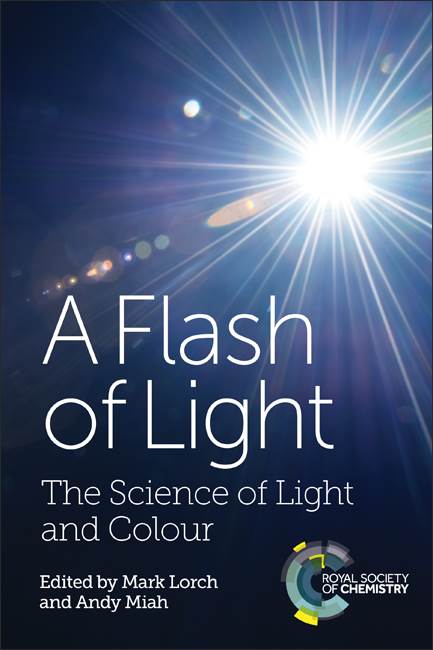 A Flash of Light comes at a radical time in the history of scholarly publishing. With mobile and digital books capturing more of the attention of readers, the number of published scholarly articles doubling every decade, and a growing need to reimagine the book for the 21st century, our book is a product of these times.
Typically, when a scientist has the initial spark of an idea, it might be years before the fruits of their labour is read. In the between, grant proposals are written – and hopefully won – researchers are appointed to help carry out the work, papers are eventually written, peer reviewed, and finally, after what can be 5 years in total, these findings are published and have the chance of reaching the general population. Yet, even here, more work is needed by the publisher to ensure a wider audience and, typically, academics must take their work to intermediary platforms, such as the media, or book fairs.
The duration of this process, coupled with questions about the integrity of the peer review system have led some academics to interrogate and propose new working models for researchers and, perhaps since the digital age, academics have found outlets for their work to quench a growing desire to reach a wider public. In recent times, platforms like The Guardian's science website, the Huffington Post and more, recently, the Conversation, have become spaces in which academics can write differently and reach new audiences.
At the same time, the rise of e-readers and e-publishing more widely provide greater opportunities to get ideas out fast. This was the pre-text for A Flash of Light, which aimed to turn the academic publishing model on its head and bring together some gifted writers and thinkers to fly in the face of established practices. The working hypothesis was that, if you could get a number of authors together in the same room for 2 days working intensively and without breaks or distractions from all of the other things that academic life brings, we could produce an amount of work equivalent to that which would otherwise take a year or two to accomplish.
The result of this frantic weekend was about 9 chapters comprised of around 30,000 words, supplemented by around 20 illustrations. Those chapters were messy, still needed editing, referencing and some tidying up, but they were good. They had a sense of pace and energy and they hung together into a fascinating story covering an incredible range of light related topics.
Our book takes an epic journey starting to explore the colours of the universe and the sky above our heads. It covers light you never knew you could see and how light influenced the evolution of animals, we cover the psychology of colour and vision before looking at how humans have harnessed light for our own gains.
We learnt a fabulous amount in our weekend sitting around a table frantically researching and typing. Some fascinating material has not made it into the main text, but is worth mentioning. For example, we spent an hour or two brainstorming the topic of the book and, whilst we pretty much ended up writing what we wanted, we all got very excited about where colour is actually located. Discussions ventured from colour blindness, to the experiences of people who have had their sight restored and synesthesia. In the course of their discussion our facilitator, Mark Cutter,, noted that he is a governor of the Royal Institute for the Blind, and, 10 minutes later, he had Denise Leigh, a blind opera singer with synesthesia, on the phone talking to us. Her condition means that she can see sounds and she described the incredible ribbons of colour she sees whilst singing, the hues of her children and the blessing her synesthesia is. Denise's story exemplify the brief and the rapid journey we went through during the course of the weekend, where the group sat around the table for 22 hours throwing stories, facts and figures at each other.
More often than not, edited books in academia are made without ever the authors coming together to work on a common core manuscript and this experiment sought to transform this model. However, it was not just an exercise in productivity and work flows. It was also an inquiry into how one makes the act of writing a performance and how this ritual of real-time collaboration can create a sense of history that can enrich our lives. Time will tell how our individual authors feel about the work they produced and the publication that resulted, but at the very least, we have shown that a lot more can get done, a lot quicker, by aggregating knowledge and focusing its discovery down in a very short amount of time.
Crucially, the book would not have happened without the additional support and belief in us by the Royal Society of Chemistry, particularly the hard work of Cara Sutton. We are tremendously grateful for the Society's investment and willingness to try something completely unprecedented. Here again, we feel that this relationship was atypical where the publisher had a closely intellectual involvement with the generation of our words than is often the case.